Robert J Kershaw
Military Author and Battlefield Tour Guide
Robert Kershaw, who until recently held a senior position within NATO, joined the Parachute Regiment in 1973 and has served actively in Northern Ireland, Bosnia and the first Gulf War, for which he was awarded the US Bronze Star. He has written twelve books of military history and has contributed to The Times, The Sunday Times, the Daily Telegraph and the Sunday Telegraph.
He regularly conducts battlefield tours for groups and private parties, to Europe including Russia, the United States and South Africa. He has appeared in a number of National geographic and more recently The History Channel and is available to lecture and conduct after dinner historical talks.
Out Now – Landing on the Edge of Eternity
This book covers the near abortive American landings at Omaha Beach on D-Day 6th June 1944, utilizing the "24 Hours" format of the experience through sight, sound and smell of the American and German adversaries with helpless French civilians caught up in between. This is perhaps the first time all three perspectives have been juxtaposed together. Tracking individuals from midnight to midnight exposes new ground and disentangles many previously held myths about what happened on that fateful day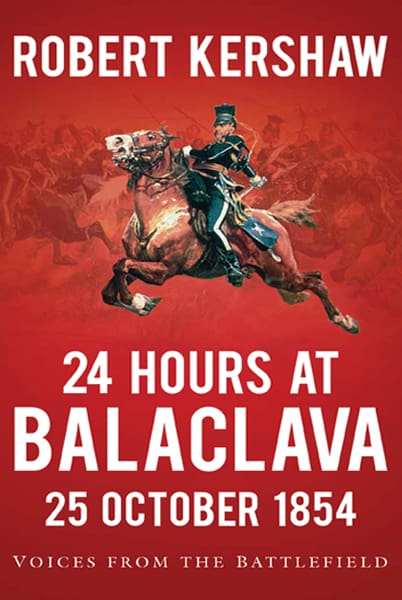 Coming Soon – 24 Hours at Balaclava
Balaclava was the cavalry battle, and this book deals with the three cavalry actions that took place that day. Russian, Turkish and British individuals are followed throughout the 24-hour period, from the siege lines around Sevastopol, Russians suddenly emerging from the dawn mist of the Crimea, to eight minutes of 'cut and slash' by the Heavy Brigade and the Light Brigade running a two-way horrific gauntlet of fire through the Valley of Death. New material has been extracted from letters, diaries and after action accounts from all sides.